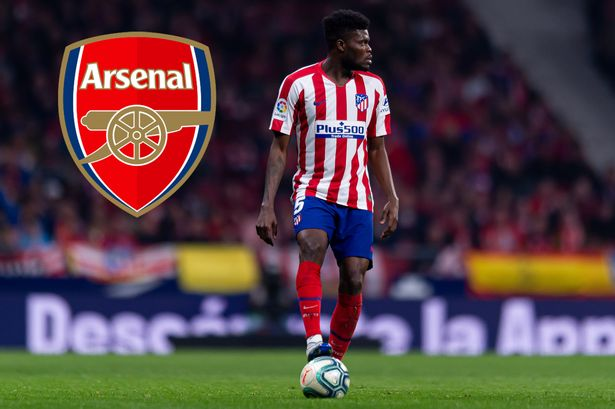 Hello guys, it has been quite some time since we talked, and that's largely due to the strange times we're living in. It really feels weird, to say the least, and whats made it worst is that football, our favourite pass time and escape from society's headache was taken away. The good news is that we're slowly pushing back, and football will soon be back. While everything has been largely quiet on the pitch, the transfer rumour mill has been spinning, and news outlets have continued keeping football fans interested through their usual gripe.
At the top of every Arsenal fan's lips is Thomas Partey, who has been rumoured to be desperate to join Arsenal, as football london put it. The story is that Mikel Arteta is a long term admirer of the Ghanaian midfield Maestro, who is also reportedly interested in joining up with the Arsenal squad as soon as possible.
It is little wonder why the head coach is interested in bringing the soon to be 27year old midfield general to Arsenal. His energetic style, fused with his eye for a pass, tackling and impressive shooting ability from outside the box are traits you want from your holding midfielder.
Partey's addition leaves question marks hovering the future of a couple of the incumbent midfielders; players like Torreira, Guendouzi and Xhaka will have to sit up or find themselves relegated to bit-part appearances, while the chances of signing Dani Ceballos permanently is as good as dead.
Mikel Arteta has shown promise, and despite being his first real stint as a football manager, I can tell that the man has the kind of footballing vision that will improve our fortunes in the long run. For now, though, we have to stay at home as much as possible, observe the healthy protocol and stay safe for ourselves and loved ones. Until we meet again, up the Arsenal.