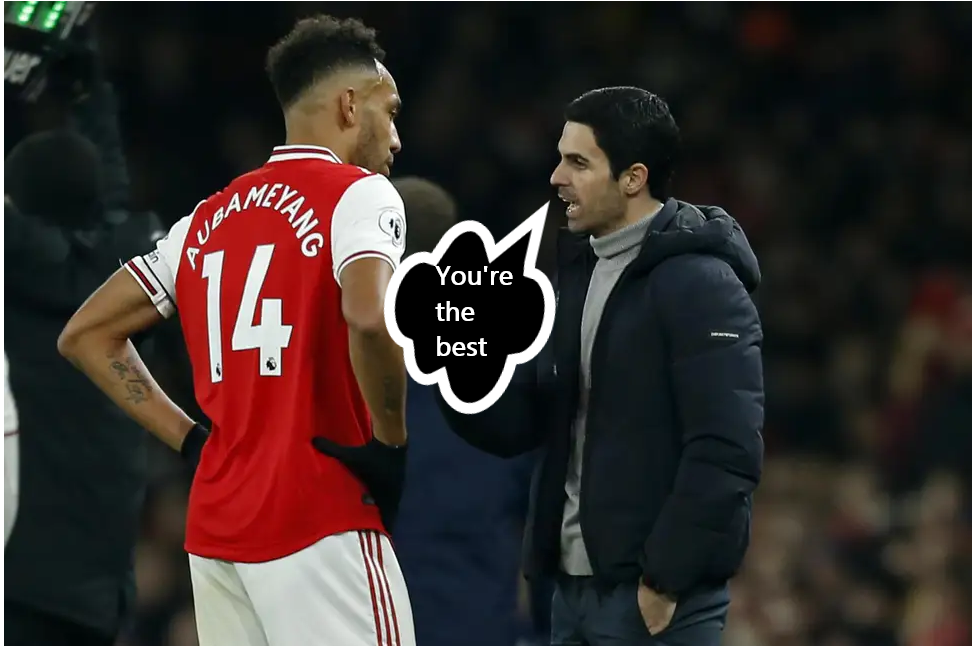 There are many reasons why an Arsenal fan should be grateful to Arsene Wenger, despite how his final two seasons went out in a whimper. He was the manager responsible for bringing the feel-good football into the club, changing our fortunes from one-offs to consistent title challengers, got us on the map and for the sake of this post, he was the one who sanctioned the move to sign Gabonese forward, Pierre-Emerick Aubameyang to the red side of North London.
The striker proved to be an instant success and despite joining the team in January after falling out with the hierarchy at Dortmund, still managed to score 10 goals in just 13 appearances. He has been immense from the moment he got into the team and in the 2 years he's been at the emirates, has arguably been the best striker in the league.
Football is a game played on the pitch and I'm not a total believer in statistics, although it is something that gamblers benefit from and it is the only tangible evidence that can be used in most arguments and comparison. To fully understand Auba's influence, let us take a look at his influence within the Arsenal team domestically.
Since joining Arsenal in January of 2018, he has scored 49 goals in 74 matches, a remarkable rate of 0.7Goals/game and if that doesn't convince you, how about the fact that he's scored 17 out of our 39 league goals this season. That's roughly 44% of the goal-scoring burden placed on one man's shoulder.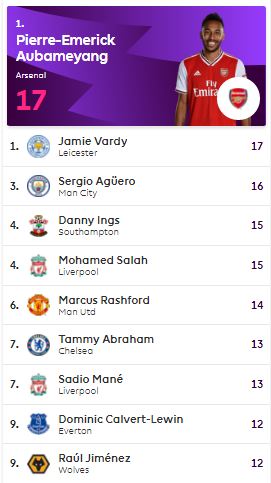 Outside the team and comparing to "elite" strikers in teams doing better than us, we also find that Aubameyang is also standing above the rest in terms of goal scoring. In his first full season at the club, he ended up as the joint top scorer, sharing the golden boot with fellow African compatriots, Salah and Sadio Mane.
In the next season, which is this one, he's currently joint top of the marksman chart with Jamie Vardy on 17 goals. He's on course to recording his second straight golden boot and judging by the newfound verve in attack since Arteta took over, he'll most likely get it. To give you further perspective, his 49 domestic goals since he came to England represents the best goal tally by ANY striker or forward in the league in that period.
Oh and he's not a flat track bully either, because he scores against all sorts of opponents, whether elite or at the lower side of the table. The numbers don't lie and what they're saying is that Auba is arguably the best striker in the league. Let's count ourselves fortunate to have such a potent attacker leading from the front. Until we meet again, up the Arsenal.