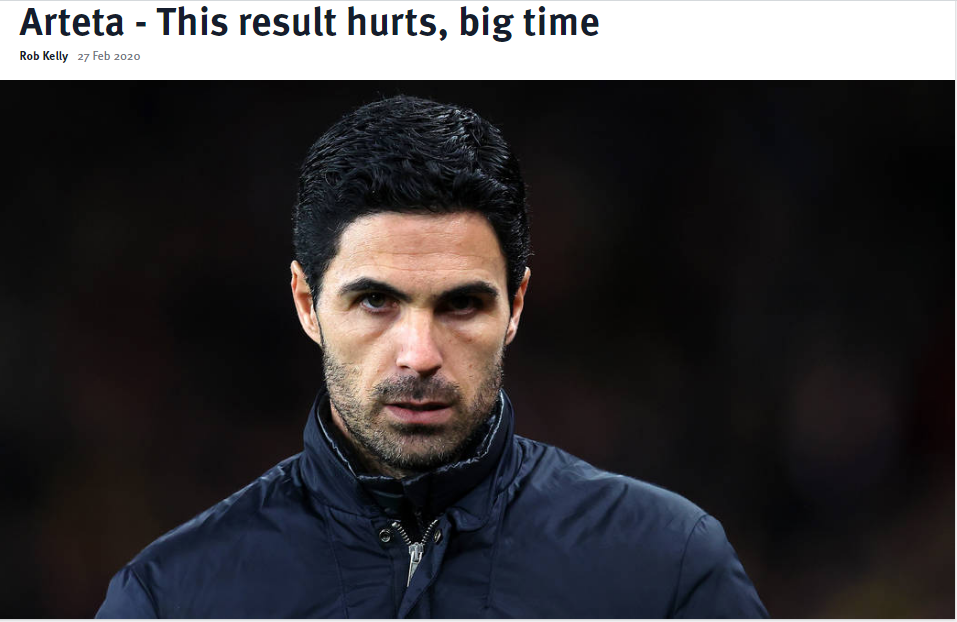 Here I am again, struggling with my thoughts as I put pen to paper to discuss the colossal failure we experienced last night. It all seems, so Arsenal to take 5 steps forward and then a giant leap backward, that's how it's been for a long time. Yet again, our players disappointed and have kicked our resurgence in the nuts.
After suffering the unbearable sight of crashing out of the Europa League. I spent the rest of the evening drowning out the fantasies I had of us winning the trophy and playing in the Champions League next season. It is a tough pill to swallow but one that I think we have to come to terms with.
The game last night was an absolute eyesore, and despite fielding a solid lineup, we reverted to the wasteful and indifferent football that has defined most of our season. We played some dreadful football, and that's all I can say about it.
The first half ended in a stalemate, and assuming you started watching the match in the second half, you literally didn't miss anything. As a matter of fact, you would have wished you started watching in the second half if you began watching from the beginning. Time and time again, we gave the ball away, looked completely out of ideas in attack, and continuously invited attacks from our opponents.
If the first half was awful, the second half was a horror show. Our Greek opponents looked hungrier and came at us with all they had, which wasn't so much. Still, considering how awful our defenders were playing on the day, we conceded a goal from a corner kick. I went completely numb after the goal and started drinking because my Arsenal fan intuition gave me the feeling that it was going to be one of those days.
The game moved to extra time, and we looked like we were taking things a bit more seriously. At this point, I was drifting in and out of consciousness because of the alcohol. By the 113th minute, Auba grabbed a fantastic contender for goal of the season from an overhead shot that put us in pole position to qualify, and for like 5 minutes, I started to think the dream wasn't dead. Alas, this is Arsenal.
I'm not in the mood to talk about tactics, events, possibilities, or any other aspect of the game. I'm hurt badly. Our next match is against Portsmouth on Monday evening. Until we meet again, up the Arsenal.