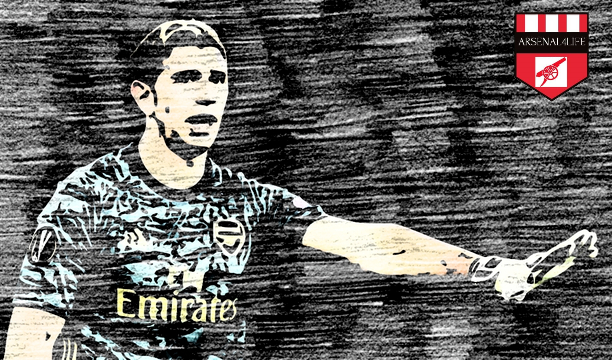 A lot can happen over the course of a season and last season, we experienced a rollercoaster of emotions that culminated in unprecedented reward. Winning the FA cup was beyond awesome for Arsenal faithful and one man that embodied this good feel vibe was Emiliano Martinez.
The Argentine shotstopper started last season as the sparsely used backup goalkeeper, but after an injury to Leno, it was his time to marshal the sticks.
Martinez took the opportunity with both hands and by the end of the season, we had ourselves a welcomed dilemma. The Argentine goalie was so effective that the choice of goalkeeper between Leno and him became a debate amongst the fans.
Leno won the battle, and retained his spot as the main goalkeeper for the club, but, the real winner was still Martinez, as he earned his move to Aston Villa.
His move was yet again shrouded in a mixed bag of emotions because, well, he had been in the club for about 9 years, thus making him one of the longest serving members of the squad. At only 28 years of age, the Argentine shot stopper had to bide his time to get an opportunity to showcase his quality.
The story had all the hallmarks of a romantic story but alas, it wasn't meant to be and he left. In a couple of hours, he will be returning to the Emirates but as an opponent.
The goalie has been in sensational form for the Villains, earning lots of positive reviews. He'll be our opponent tomorrow, and it will be a really weird one for me. I want us to win the match, but at the same time, I hope he has a good game and continues growing in his career. He may be our opponent but he's also one of us, and as you know, once a Gooner, always a Gooner. Until we meet again, up the Arsenal.