Watching that game against Crystal Palace was absolutely awful, especially in the second half. In the first half, we had a lot of the ball and grabbed a goal through a neat combination between David Luiz, Ozil, Laca and finally Auba who slotted it in in the first quarter of the game. I got really excited and thought we were going to wipe the floor with The Eagles but alas, it wasn't to be and at the end of the day, we were clutching on to dear life.
The highlight of the game was in the 67th minute when our talismanic striker and captain Aubameyang was given a straight red card for a horrible and needless tackle on Max Meyer. Neither player continued the match as Auba was given his marching orders and Max hobbled off injured.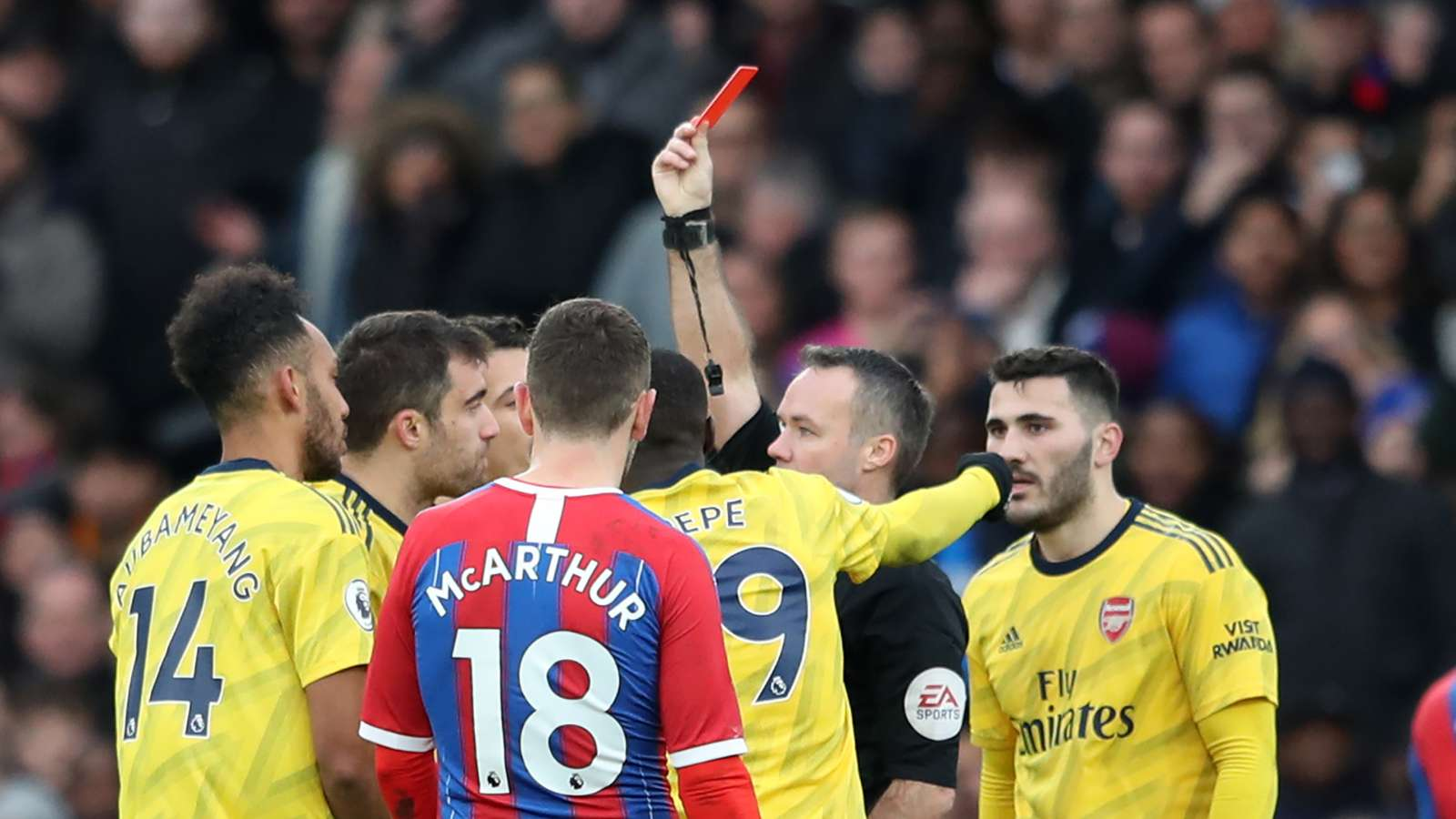 The Gabonese forward has been responsible for 14 out of our 31 goals scored this season, and the big question on everyone's lips is how are we going to play without Auba in the side?
The goal scoring responsibility of the team now solely rests on the shoulders of the inconsistent(in front of goal) french forward Alex Lacazette who in my opinion has been doing everything right bar putting the ball into the post.
Despite his struggles this season, he's shown how important he is to the team and even in the frustrating game against crystal palace, he still did most of the work in creating the goal-scoring chance that was tucked in by Auba after holding off a defender and making a sublime pass under pressure.
Alex is a quality striker with a track record of constantly being amongst the goals and has been particularly prolific for Arsenal when we play at home. Our next game is against Sheffield United at home and despite the fact that our opponents boast of ine of the stingiest defences in the league, it will be a good opportunity for Lacazette to repay the manager's faith in him. Until we meet again, Up the Arsenal.