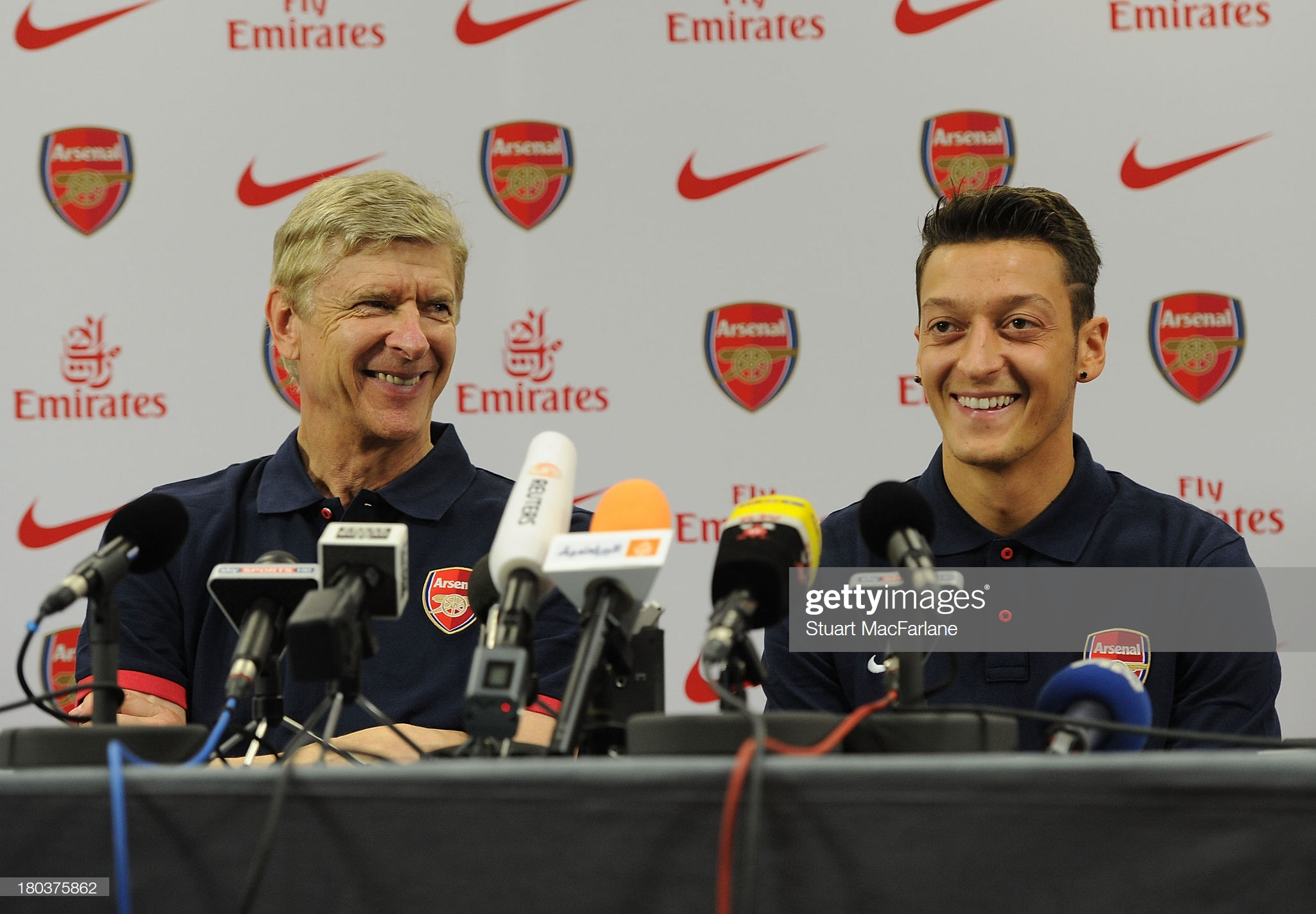 When I think of Mesut Ozil, I think of assists, deft touches, exquisite passes and most importantly, I think about hope. When he was signed in the summer of 2013, I couldn't believe my eyes and I remember it like it was yesterday. There were moments I 'd go to the Official Arsenal Website just to stare at pictures of him in training, it was surreal.
Ozil's first season marked the end of our then 9-year wait for a trophy with a Fa Cup triumph, as we came from behind to beat Hull City 3-2 in the most frustrating and modern-day Arsenal fashion known to man. Ozil wasn't quite instrumental as Carzola and player of the season, Ramsey, but to me, he was something of a good luck charm.
Ozil played some brilliant football and then disappeared on other days but never failed to deliver his usual tricks and flicks that added gloss to the Wengerball we all grew fond of. His influence in the team kept growing and became the focal point of our attacks by taking up dangerous locations and pinging balls into space for attackers to capitalise from.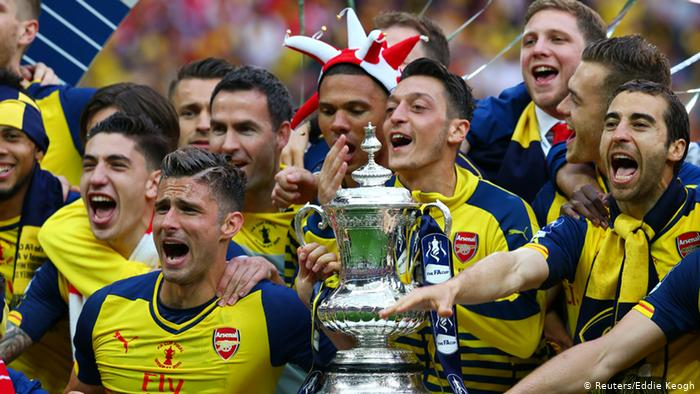 The next season was also an exciting one as we added Alexis Sanchez to our ranks. We went on to win the Fa Cup against Aston Villa but this time, we mercilessly dispatched them and flexed our muscle. Ozil was instrumental in that cup victory but yet again, we failed to compete for the coveted Premier League title that we haven't won since 2003/2004 season.
The 2016/2017 season was all about Ozil and everything he touched seemed to turn to gold. He was creating chances at will and if not for the profligacy of the players in front of him, would have broken the premier league assist record. He was playing some amazing football and ended that season with 8 goals and 20 assists, as well as the Arsenal player of the season award. Yet again, we missed out on the Premier League title, coming second in a freak season that saw Leicester clinch the title.
His fourth season at the club was perhaps equally productive and the German Maestro produced 12 goals and 13 assists in all competitions. We won the Fa Cup yet again but this time, strayed even farther away from contention for the Premier League title. The entire team struggled that season and finished in 5th position, bringing Daddy Wenger's regular participation in the Champions League to an end. We've not been the same ever since.
Things started going downhill for both Ozil and the team as a whole, and, yeah, it's not his fault but I really hoped he'd do something to alleviate the situation. The thing with Ozil is that his game and performance usually mirror the team; that's not exactly a bad thing but it means that he's not going to take charge of games and be that on field general we lack.
Ozil's languid style and body language has been extremely frustrating to watch at times. I get that he's not the type of guy to get stuck in the fight but no matter how many times I see it, I still get so infuriated. His fall from grace coincided with Unai Emery's first season at the club and hasn't recovered from it until now. There have been two managerial changes at the helm but it is pretty much the same situation, with Ozil ghosting games and simply being as horrible as everyone else.
It's nothing personal with the man but more of my expectations from him. Other than the fact that he's the highest paid player in the club and one of the highest in the Premier League, he's also supposed to be the poster boy of the New Arsenal, the statement signing that indicated we were loosening our purse strings to challenge the other top teams by bringing in premium players and is kind of the reason why Ramsey was let go for free(I still haven't forgiven him for that).
It hasn't been the case and we're languishing in 10th position with a player of Mesut's ability in the squad. What makes matters worse is that he isn't producing the goods and still cuts that frustrating demeanor in games where we need someone to rally the boys and push for victory. His time at Arsenal is slowly coming to an end and his presence in the starting lineup doesn't give me that excitement it used to bring back then.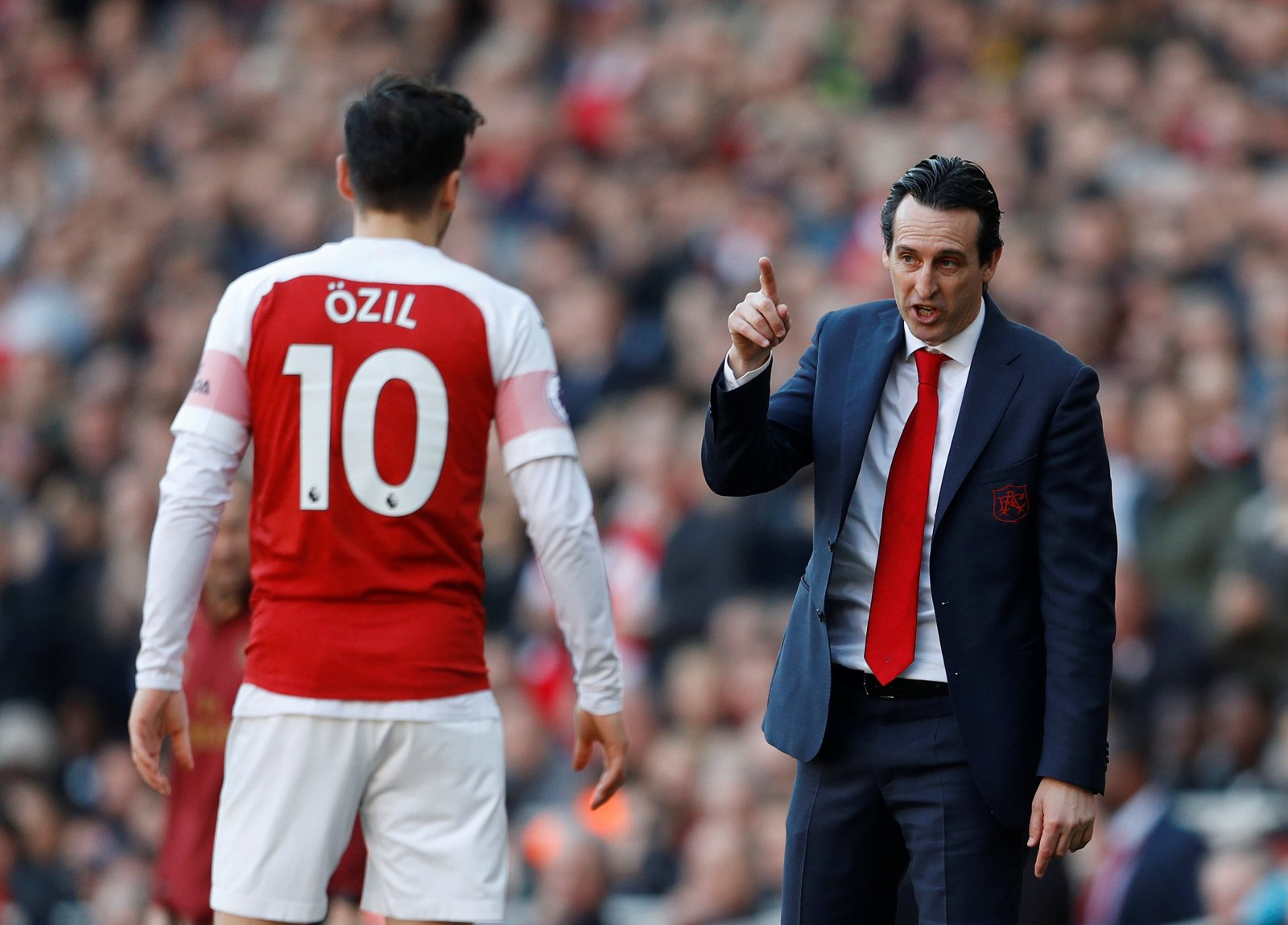 He's now 31 years old and has lost a lot of the pace that he used to ghost past opponents, coupled with the absence of Wenger, a manager who absolutely loved Ozil's style may also have affected him. Arteta came in a few weeks ago and despite the obvious improvements in physicality and athleticism, we still look tactically inept and Ozil hasn't been inspiring, despite Arteta's insistence on playing the German attacking midfielder.
He always portrays himself as someone who would like to contribute without hogging the spotlight, but with so much expectations on his shoulder, he simply can never be seen as just one of the boys at Arsenal. It's all rather droll now and I won't be too sad to see him leave the club and give way for someone younger and hungrier, whenever it happens. Until we meet again, up the Arsenal.