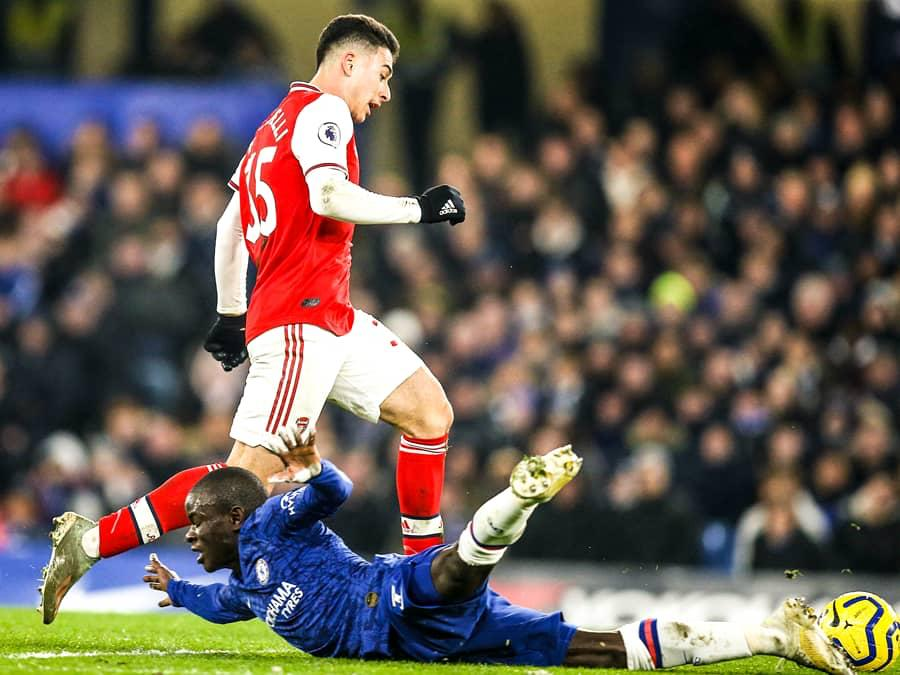 Okay, that was fun but please can we never do that again? If you're ever looking for a situation that epitomises the phrase rollercoaster of emotions, then look no further than the cracking game that went down between Chelsea and Arsenal at Stamford Bridge a moment ago.
This season has been a very horrible one for those of us of the Arsenal persuasion but since Mikel Arteta came into the squad, he's brought renewed energy, bite and balance that we've not had all season. These traits were on show today as we clawed our way back into the game twice, despite being a man down for over one hour of the game.
The game was mostly void of any real quality and things only kicked into gear when David Luiz was given a straight red against his former team on the 26th minute of the match. The foul was as a result of a brainless back pass by Mustafi that put the defence in trouble. David tried in futility to stop Abraham from scoring but only ended up fouling the Chelsea striker inside the box and was brandished a straight red.
A man down and a goal down after Jorginho scored the resulting penalty, I actually thought it was going to be one of that grim day where we get our arse kicked all over the place but what happened next was unexpected and truly remarkable.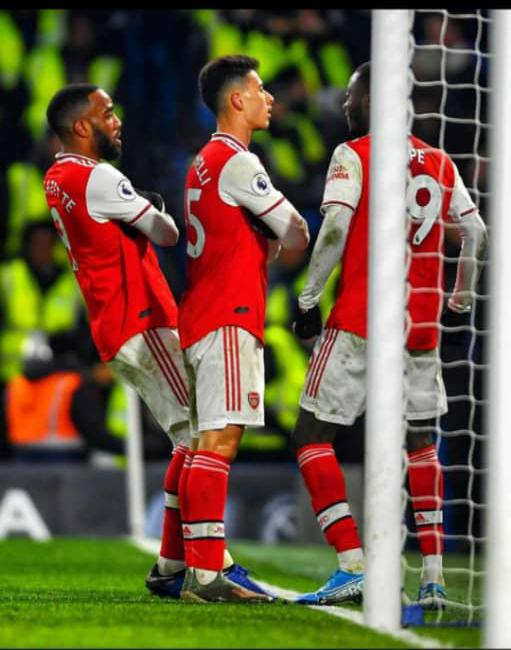 Almost immediately after conceding, the players rallied and began to press the Chelsea and for large swaths of the remaining part of the first half,you'd be forgiven if you assumed Chelsea were a man down because of the mannaer of control Arsenal imposed into the game.
The second half started and we were still a man down and I was frankly expecting Chelsea to add a second as we struggled to cope with them. They continued to probe and create chances and half chances. One of those chances led to a corner and from that corner, unlikely hero, Martinelli charged 67 yards across the field and scored the equalizer from a devastating counter attack, and what a goal it was.
We always seem to take the hard road to salvation and on the 84th minute, Azpilicueta scored Chelsea's second that I was sure was the winner but Hector had other ideas. The returning defender who I criticize regularly because of his ostensible decline expertly slid a left foot curler that found the corner pocket to bring us level only three minutes after going down and also show the team what we've been missing. The second goal was a pleasant surprise and my heart was racing throughout the final couple of minutes.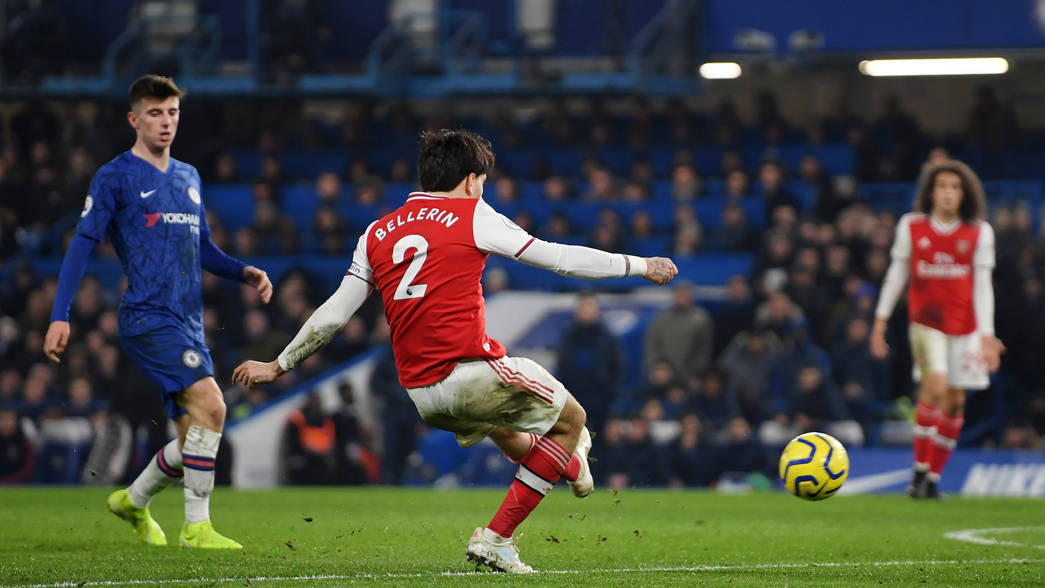 Three points has really been difficult to come by in recent times but getting this draw today under the circumstance is either a testament to the improvement Arteta or the ebb of Chelsea's season. I'm tempted to think it is actually a bit of both but who cares?
I thought we were down and out, but at the death, we clawed our way back and got an unlikely draw with the odds firmly against us. This Arsenal team has served me some heartwrenching moments and every game is literally an adventure. We go where the team goes and until we meet again, Up the Arsenal.