The sheer number of exciting youth talent at the Arsenal these days is cause for well, excitement. In virtually every game week, at least one Hale end graduate features and that is testament to their improvement, rather than out of compulsion or injury issues as Pepe can confirm. In the forward department, where we're blessed with two experienced performers in Lacazette and Aubameyang, we also have Gabrielle Martinelli coming through and of course, Eddie Nketiah, who has spent the first half of the season on loan at Leeds United(@leedsunited).
Eddie is a promising striker with that requisite killer instinct that you want in your attack, The young striker was turning heads during the preseason fixtures at Arsenal and his performances attracted interest from various teams around the world. He chose to move to Championship side Leeds and things haven't really worked out for him there.
It has taken Eddie 18 appearances and an injury to the main striker, Patrick Bamford to make the starting line up, and after the 5-4 thriller against Birmingham in which Eddie played 80 minutes, Leeds manager, Marcelo Bielsa hailed the Arsenal Loanee's performance. Games have come few and far for the forward, with Eddie only managing 435 minutes of play and despite contributing 3 goals in that period in that period and having the best goal per minute average in the team, he's largely not had game time.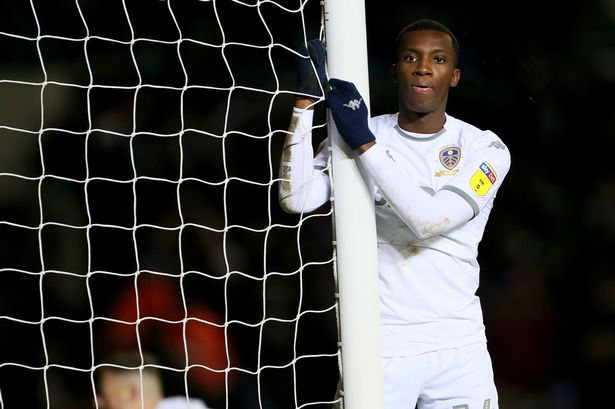 source
Speculation is rife about a potential recall to the Arsenal squad and this is despite Marcelo's insistence on Eddie staying the whole season with the whites in November, it seems very likely that Eddie will be coming back to the Ems.
Recalling Eddie is a positive step; the young forward hasn't progressed during his time at Leeds and has only been used sparingly, despite showing that he's the best striker in the team. Taking him away from Leeds will be good for his confidence and while I don't think he'll feature for Arsenal this season, despite all the rumours about Lacazette and Aubameyang circling, I reckon a half-season loan spell at a different club will be on the cards.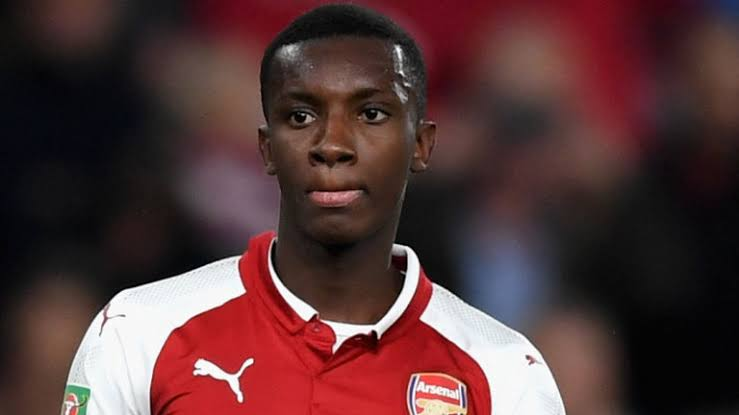 source
Eddie's a confident boy who always gives his best in games. He has that killer instinct you want from a striker and if given a run in the team, will turn into a world-beater. The young striker needs game time and that's something he isn't getting at Leeds, there are a ton of teams that could do with his services and I hope he gets a better move. Until we meet again, Up the Arsenal.