At the end of yesterday's match, there was a weird sense of deja vu because it really felt like we have been here before. The first thing we did was concede a silly goal and then move things further by equalising but then just when we seemed to be in the ascendency, we squeeze out a way to make an already difficult game more difficult by getting a red card.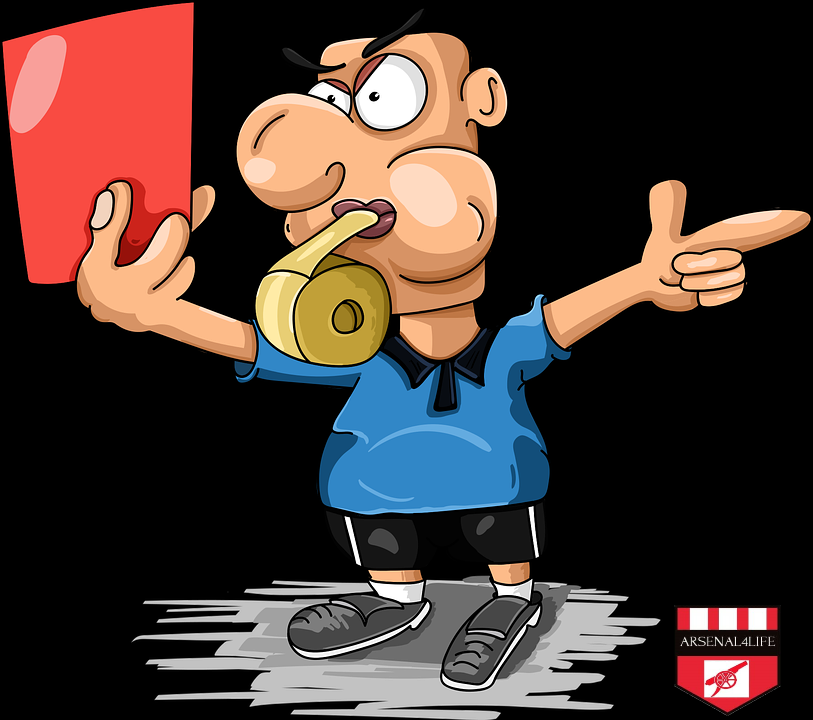 edited from source
In hindsight, the red card ironically only flattered our overall play because even with 11 men, we wouldn't have won the game. However, the obvious problem that has left us in a dire situation yesterday and something that has become a recurring theme under Arteta is our overall lack of discipline.
There's been a lot of attention on our disciplinary issues lately, and rightly so, as Arteta's time at the helm has coincided with far too many red cards. Yesterday's event for example was the 7th red card since the former midfielder took charge at the club.
Too aggressive for our own good
This season alone, we're joint top spot, alongside Brighton in the booking league with 3 red cards after 12 games, while Palace and Everton are close seconds with 2 red cards respectively. These numbers tell a sad story of our disciplinary issues that have come to the fore in recent times.
Last season, we sat top of the list with 5 red cards, and at least 2 of those came while Arteta was in charge. I wanted to give the excuse of the fact that we seem a bit more defensive in recent times but we're not even putting in that many tackles, seeing as we're 17th in the tackle ladder with 152 tackles. When compared to our counterparts in the red card table; Brighton(218 tackles and 4th), Crystal Palace(216 tackles, 5th) and Everton(244 tackles, 2nd), it paints an even dire picture of our situation.
Immeasurable Stats
Perhaps it is a psychological problem that can't be tracked like traditional statistics. When you consider the overall gameplay, you find that there's a certain level of disorderliness in the team. On many occasions, you find that players are either in the wrong position or don't even know what position they're supposed to be in.
I suspect that part of the problem is due to the fact that the players don't understand the system that Arteta is trying to implement and they're acting out in frustration. Alternatively, we can also point at certain incidents, like the one from yesterday with the usually composed Gabriel to say that in other situations, it was just a brain fart.
Another angle that has been over flogged on most other outlets is that there's tension in the camp and we're seeing it playing out on the pitch. While I generally don't like to give credence to some of these stories because they're made up to drive traffic, there seems to be some truth to it. The word about a bust-up between Ceballos and David Luiz or the televised issue between Nketiah and Ceballos during a warm-up, for example, shows that there might be some rifts within the camp.
The other possibility that I think is fabricated is that players have down tooled due to the head coach's style of management. The word from this side of logic is that players aren't satisfied with the way the manager is running the affairs and are on some sort of strike. While this may be logical, it sounds so ridiculous, I assume every outlet that spins the story is just dishing out clickbait.
On paper, we have a decent team that is capable of challenging for the top spots. Virtually everyone in the team is playing out of form and while our performance in the Europa League may be a consolation, we are seriously misfiring.
After 13 games in the season, we only have 14 points and are already 14 points behind the league leaders. We sit 15th on the ladder, only 5 points away from an unprecedented relation battle in a season we thought we were going to be battling for Champions League football.
There are still 25 weeks of football left for us to play and many opportunities to get the team on the right path. Arteta is an inexperienced manager that is having a crash course in top tier management from the getgo. All the champagne from the FA Cup victory is down the toilet, now he must steer the ship out of murky waters, fix the disciplinary issues that are slowing us down and have our strikers scoring goals at the right end of the pitch.
We earned a draw in a picture that we would have won in previous seasons. It is just the beginning of the season and despite how difficult things are right now, it feels like we still have some tough times ahead. There's no room for more errors and hopefully, the boys will come to life in the next fixture. As an Arsenal fan, it is the hope that kills you but until we meet again, up the Arsenal.