We've got midweek fixtures and if you weren't aware, this here is your friendly reminder. The first fixture starts in just over 13 hours, so that gives you roughly 12 hours to get your team in order.

It has been a horrible season for Arsenal in the league and for most parts, it feels like nothing is working out. Our terrible performances in the league mirror how the players are doing in Fantasy football this season but there are still a few players you should consider;
Bernd Leno(5.0m)

source
Bernd Leno is surprisingly among the top 10 scoring goalkeepers with 48 points despite keeping 2 clean sheets throughout the season. The goalkeeper has been the busiest player in the squad and is the third most in-form goalkeeper in the whole league in terms of FPL. His tally of 48 points makes him a better choice when compared to more expensive options like David De Gea(5.5m) of Manchester United (41 points), Pickford(5.4m) of Everton(41 points) and Kepa(5.5m) of Chelsea(36 points). You could do with those extra points and use the recuperated funds for other areas in your team.
Pierre-Emerick Aubameyang(10.9m)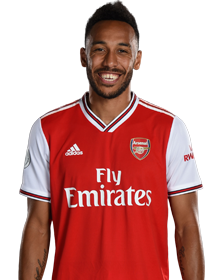 In a season that we have struggled to cope with teams at the bottom of the log, we have one bright spark in the Gabonese forward. His two goals against Norwich took his tally to 10 goals in the league and makes him the second-highest goal scorer in the league. Last season's golden boot winner is a consistent goal scorer and it is imperative you find space for him in your team. At a price of just 10.9m, he offers better value to every other player in that price range both in midfield and attack.
Other than these two, you can consider Alexandre Lacazette(9.3m. He's struggled with injury for most of the season but he has a working partnership with Auba that always puts him among the goals.
The defence and midfield have been in shambles. Our highest scoring midfielder is Guendouzi who's more of a central midfielder and only gets points because he starts and then the odd bonus point from his exertions. The same can be said of David Luiz, who has been part of a terrible backline that has kept only 2 clean sheets all season.
I expect things to change and hopefully, get better as the season progresses. We haven't seen the best of players like Nicholas Pepe, Kierran Tierney, Bellerin and Mesut Ozil. An improvement in form will do the team a lot of good. Until we meet again, up the Arsenal.