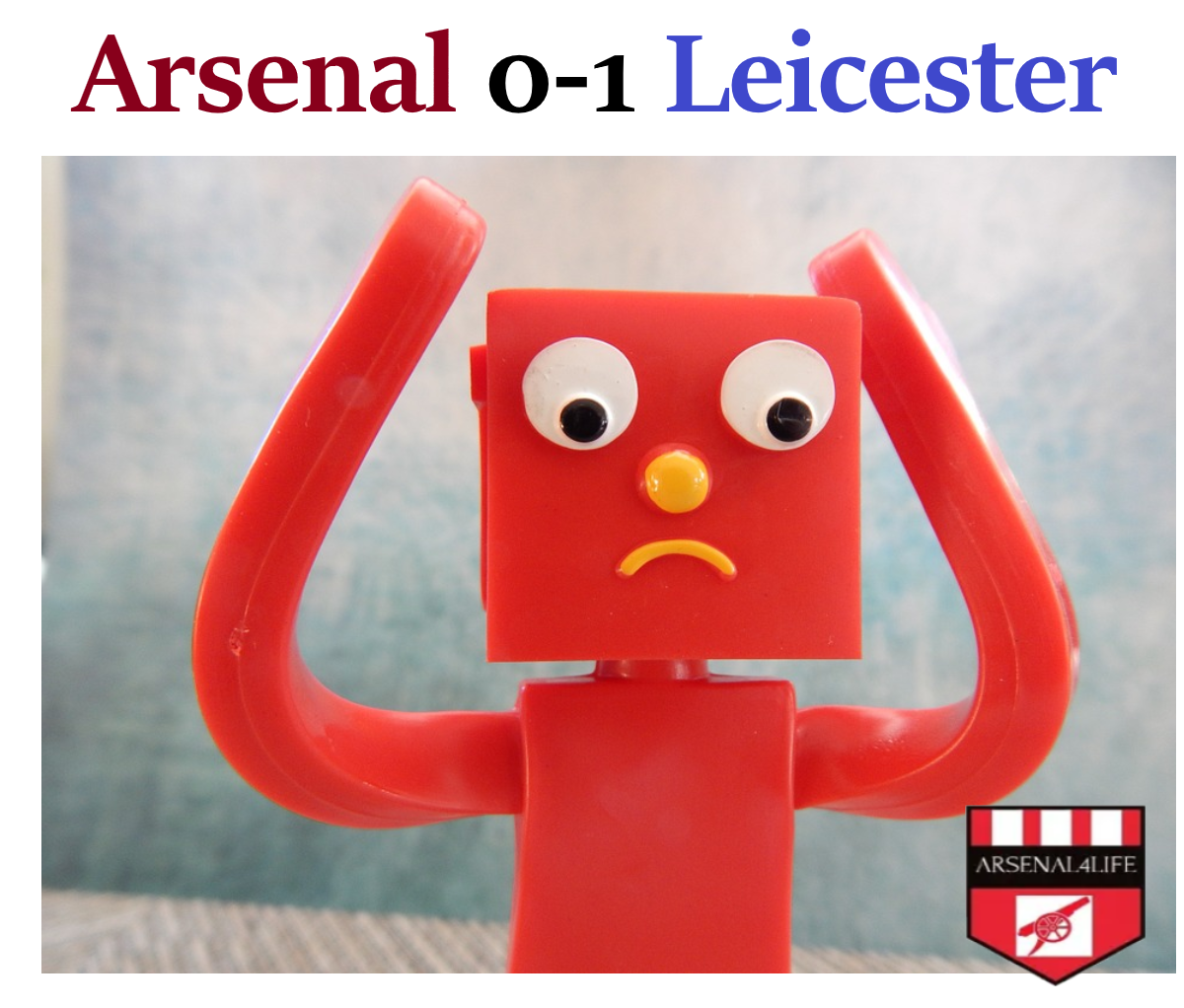 I hate the fact that I knew this was how the match would go down. Right from the beginning, you could sense the uneasiness in the team and for most of the match, I saw the Unai Emery Arsenal that drove us to the edge.
This was one of those games that you know we had no right to lose but somewhere in your mind, you know we're going to get sucker-punched anyways because, well...it's Arsenal.
For large spells of the match, Leicester offered almost nothing going forward and were comfortable to just sit back and absorb the pressure. It's not like this was hard to do anyway, considering we also didn't actually offer much going forward.
The tactics employed for this match was one-dimensional and totally predictable. There was little or no movement in midfield, and try as he might, Ceballos wasn't anywhere close to his best.
Deep Distribution
The team set up is pretty much the same way we've been since, with some slight changes in the personnel. The back three had Xhaka, Gabriel and Luiz, while Tierney played LWB and Saka was further forward.
One of our biggest problems in this match was transitioning from defence to attack. We simply don't have an outlet in this team that can take on the creative responsibilities up the pitch. This is why we relied on long diagonals from the back three to the wingbacks before we could make any progress.
It was such a frustrating game to watch because I just knew that the Jamie Vardy goal would come...despite not even being in the starting lineup.
Semi positives
For what it's worth, and that's probably not much at this moment, we looked quite comfortable in defence. Well, yeah, we conceded through a counter but beyond that, we were largely untroubled throughout the game.
Arteta has done a lot on the defensive side of our play. His tactics ensure that we have enough people behind the ball but once again, it has affected our attack.
This pragmatic approach is probably borne out of our defensive struggles in recent times, but I have to say, it is quite boring. Every time the ball crossed the halfway line, you just know that we're about to mess it up and that was absolutely horrible.
Oh Well
We've not had an "exciting" performance all season, but for what it is worth, and again, quite a little, we have been more composed at the back. It is sparse consolation for a game that we really should be winning but somehow contrived to lose.
Lacazette, in particular, will have to give himself some stern words after the game. It is getting harder and harder to make excuses for the French striker and once again, he let the team down, on a day when he should have scored at least one goal. Auba was a ghost and Saka had a lively performance. Thomas Partey looks the real deal, as his composed presence in midfield was obvious.
One big problem with the team is that it lacks cohesion and it is evident in the way we've played lately. Players aren't expecting passes, nobody's making runs and the attack looks very stagnant. It is very frustrating to watch.
We've not sparkled this season, but instead, have been a downer. We need more impetus going forward, more drive and more creativity. With that said though, it is on to the next match and until we meet again, up the Arsenal.