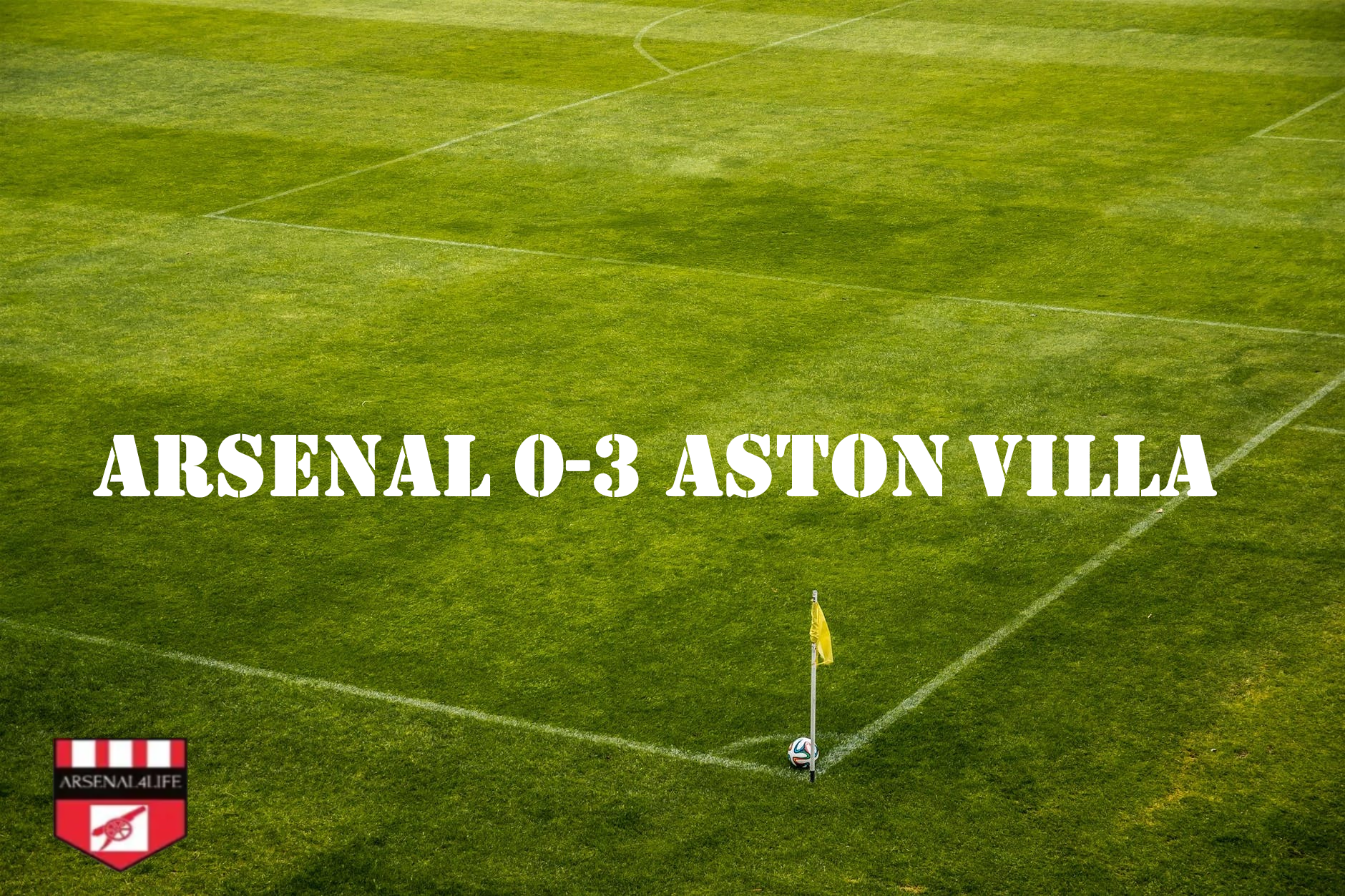 I'm so pissed, I don't even know where to start. I mean, I've seen us play some horrible games in my time, and this match was right up there with the rest. This was one of those days where absolutely nothing worked out for us and we looked hopeless against a well-drilled team.
From the first minute of the game, we already received a warning, as the Villains went ahead with a well-taken goal. Fortunately for us, it was chopped off after VAR deemed that Barkley obstructed the goalkeeper's view from an offside position.
The warning shot turned out to be a sign of things to come, as we went behind in the 26th minute through a Bukayo Saka own goal. After the goal, we had a bit of wind in our sails, moved the ball faster but were hardly threatening upfront.
The second half started and we continued where we stopped in the first half. We had a few opportunities but nothing clear cut. We once again suffered from our lack of creativity in midfield and since our flanks were neutralised, we were hopeless.
Saying we were frustrating is an understatement. Losing at home to a top table rival is one thing but losing in this manner to Aston Villa is a new low. With no disrespect to our opponent who was by far the better team, we really should have done better.
Other than our obvious lack of creativity in the centre of the park, we also defended quite horribly. All the goals came from the right side of our defence, and this points at a problem with the Bellerin and Holding pairing.
it is of course too soon to ask for Arteta's head but a lot of the blame goes to him. In a game where we should be setting up to play free-flowing attacking football, he once again set up in his usual pragmatic style.
Also, the teamsheet didn't help matters either, as Willian and Lacazette once again fluffed opportunities that would have given us hope in the fixture. Willian, in particular, has been off the pace and did nothing to warrant the starting spot over Nicholas Pepe.
There's nothing much to say about this performance really. The only silverlining is that we didn't concede more than three goals on the night, because whenever the Villains attacked, it looked dangerous.
Jack Grealish turned out to be too much for Bellerin and Holding to handle. The attacking midfielder was a constant threat on the side and was running circles around Bellerin and Holding.
We sucked, but on the weirdly bright side, at least Martinez had a good day at the office. It isn't what I hoped for but it is the only good thing I can think of. I like to keep a positive attitude, so I'm just going chuck this one into the "bad day" folder.
Mikel Arteta has his work cut out for him and now he has to fix up. He's in his first full season as a professional manager, so I'll cut him some slack. We're going into the international break on a sad note, but hopefully, it can be a time to reflect and find ways to fix the team's problems in attack. So until we meet again, up the Arsenal.