So it's back to the drawing board for us. Emery's out of the way and there's renewed positivity around the fan base. As far as the season goes, minimal and I mean, next to nothing is expected from these players. My only hope is that they give us a good show and put in the necessary effort.
Freddie's first game in charge comes at a relatively good time as far as player health is concerned. The only certain absentee is Dani Ceballos, who is poised to return in early December. David Luiz, Mustafi and Bellerin are all being assessed for tomorrow's fixture.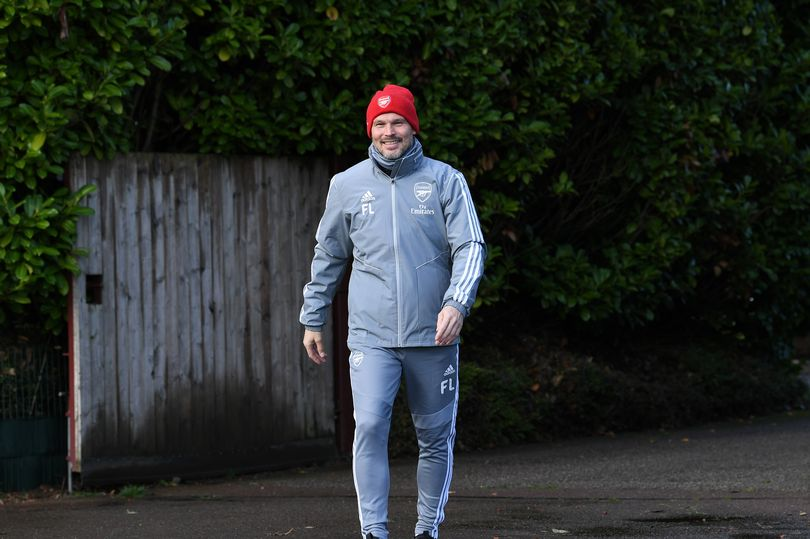 getty images
Predicting Freddie
It'll be hard to understand the kind of football Freddie will play with the Senior team. With the academy, he's done a great job and instilled discipline and good vision of the game in the youngsters, evident in the way Joe Willock and Bukayo Saka have performed. What we do know is that he employs fast-paced and attacking football with the academy team where the stakes are lower and there's less pressure.
How he sets up, the result and performance in his first game in charge will undoubtedly set the tone for how this season will pan out for him. He has his eyes set on taking over as permanent manager, so he needs to make a good impression. There are a bunch of issues that contributed to Emery's exit and one of them was his team selection, as well as constant rotations. The question now is, how will Freddie handle certain issues concerning various areas.
Defence
Throughout the season, the defence has been in shambles. Arsenal has simply been unable to keep a clean sheet, irrespective of which opponents we played. A combination of David Luiz and Sokratis started most games in the league, while the return of Holding, Chambers, Tierney, and Bellerin didn't alleviate the situation, and if not for some brilliant goalkeeping by Leno, we would have surely been in the relegation scrap by now.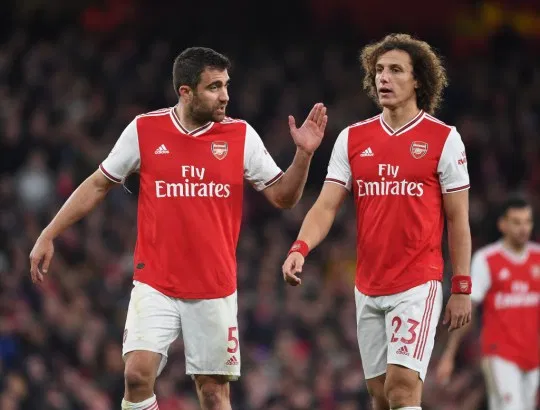 How Freddie wants his team to setup will be interesting to see. He needs to ensure things are tight in the back and in my opinion, would require you to play your sturdy hands. In the later phases of Emery's Arsenal, he deployed a back three but that still didn't change anything. This points at either a tactical problem or a man-management problem. Either way, Freddie needs to address the issue.
my favoured line up is going to have a back for of Bellerin-Holding-Luiz-Tierney in ideal condition and Chambers-Holding-Sokratis-Kolasinac in a not so ideal situation. How we set up and start will be important.
The Midfield
Arsenal is blessed with an array of talented midfielders that have largely underperformed. The midfield is also blessed with a perfect blend of experience and youth that sets us up for the next ten years. The only issue is, like I pointed out, underperformance.
The "ray of light" has been Guendouzi who has dazzled with his energetic performance but a closer look at his game will show that he constantly leaves gaping holes, often makes rash decisions and isn't particularly a great passer of the ball. He's a young lad with loads of potential and with the right guidance, will be a world-beater. He should be the first name in the lineup but the next question is, who should play beside him?
My instant answer is Lucas Torreira. For so long, I have dreamed of watching both of them play in unison. They have the potential of making our midfield unbearable to play against and if deployed rightly, they can combine Torreria's engine and tackling with Guen's energy and forward play to our benefit. It all depends on what happens further forward.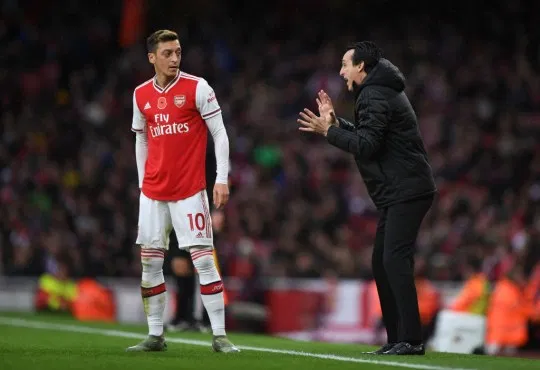 It is yet to be known what formation Freddie favours but for this, I'll be assuming its the 4-2-3-1 that morphs into a 4-3-3 while we're attacking. In that case, I expect Ozil to fit in nicely behind the three strikers. The German has not done anything spectacular to warrant his place in the lineup this season but he's the only choice considering how terrible the other options have performed.
The Attack
The attack is a pretty straight forward choice but it certainly comes with some welcomed collateral damage in Martinelli and Saka. The teenagers have really been pushing the senior members of the team and impressed so much that I won't be surprised if they actually start ahead of them, considering their fondness to Freddie. However, a front three of Pepe-Lacazete-Auba is the likely situation.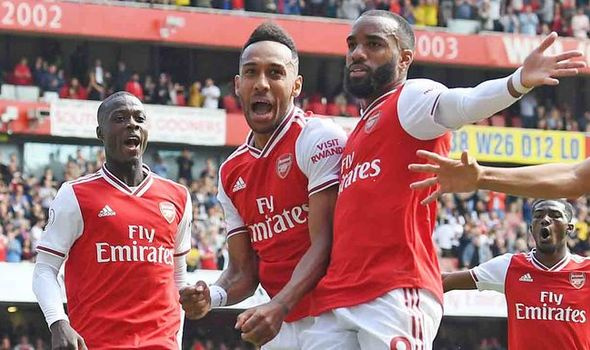 The Xhaka Situation
The Swiss midfielder has experienced a rollercoaster of emotions this season. From being the club captain, welcoming a baby in his family, to being ostracized and demonized by the fan base. The antics of some fans that went to his social media pages to threaten him and his family is absolutely disgusting but his response that day was also equally disgusting. It's an unfortunate situation.
I hate to admit it but a lot of Arsenal's forward play and transition depends on his exquisite range of passing, and I wonder if Freddie will be thinking about that while picking his lineup. He lacks pace and the ability to run up and down the picth and often gets exposed in defensive situations but a pairing with Torreira(Which means dropping Guen) could be the right medicine to get the best out of him. Also, how will the fans respond?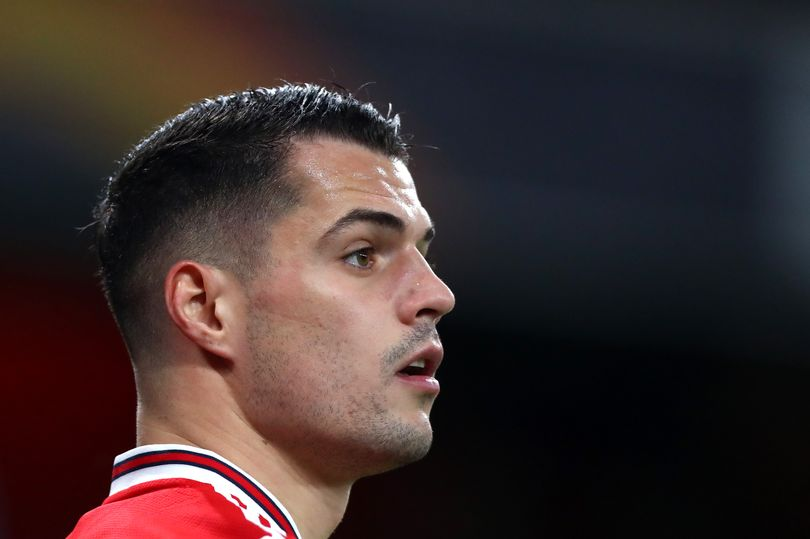 The Ozil Situation
Dani Ceballos is going to be fit again in a few days and his return brings stiff competition for Ozil. Joe Willock, who I must add is a Freddie boy also poses a different kind of threat for the German playmaker's spot. The question is, how will Ozil respond to this?
I've always believed that players included in the line up should be based on a combination of effort and ability. Reputation and the number of followers is completely irrelevant. Ozil has a large following(I'm one of them) and during his unexplained exile from the team, they really made a lot of noise. In the games he featured, he only had that one game(5-5 against Liverpool) where he impressed. In the other games, he was largely anonymous.
The Lineup
Starting with a positive result is very important and I reckon Ljumberg knows this. We should be flying straight out the blocks and go all out to get 3 points tomorrow. Here's how I think we'll line up if Bellerin and Luiz are fit to start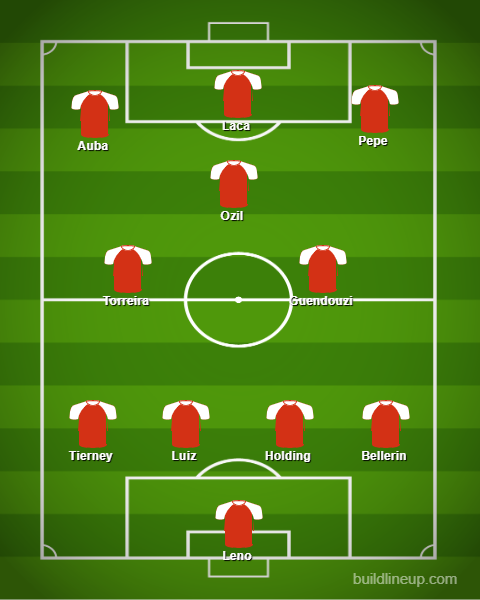 Assuming Luiz and Bellerin don't get the nod, this is how I think we will line up;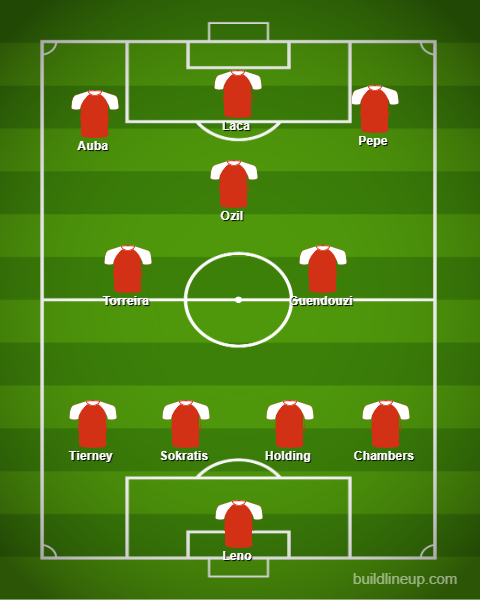 Either of these teams is capable of picking Norwich apart and I believe we can do it. TIll we meet again, up the gunners